Junior Golf Academy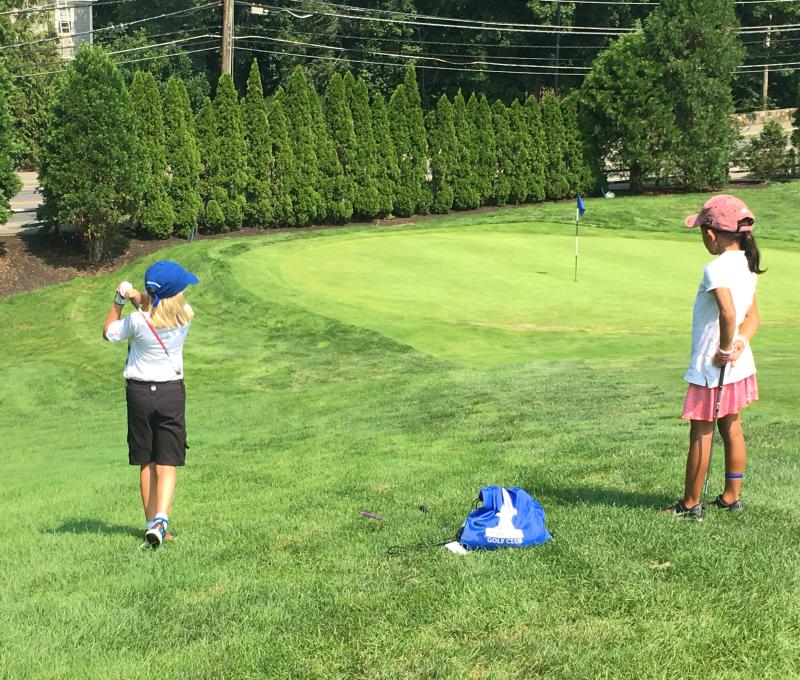 Welcome to the Junior Golf Academy at Nehoiden Golf Club
At Nehoiden we are dedicated to Junior Golf and committed to bringing young players into the game. Our game-based curriculum is designed to encourage young kids to learn and develop skills using games and interactive exercises. We find that this approach allows kids to learn quickly and retain more – and might even inspire them to practice! Most of all though - we value FUN!
At Nehoiden, we believe in getting kids ON THE GOLF COURSE so they actually learn to play golf. We help kids develop individual skills (putting, chipping, etc.) in a game-based FUN environment; THEN we transfer the skills onto the golf course. Kids learn how to manage themselves on a tee box, order of play, etiquette and basic rules, how to maintain the pace, all while having fun (and maybe even keeping score). During our Spring and Fall Junior Golf Programs, we will get kids on course as space allows. During our weeklong Summer Program, kids are on the course playing actual golf holes almost every day.
The Junior Golf Academy is available throughout the peak season at Nehoiden Golf Club and taught by the experienced Nehoiden Golf Club staff and open to all juniors, boys and girls, starting at age 8 (as of 4/1/2022)
Our programs aim to:
cover all aspects of the game including: etiquette, basic rules, putting, chipping, pitching and full swing.
incorporate modules using golf to communicate valuable life skills: an understanding of sustainability, nutrition, physics of the swing, and bird/animal identification on the course.

Join our mailing list!
Please subscribe through our Inquiry Form to receive email updates from Nehoiden Golf Club regarding 2022 programs.
Looking for a gift? Gift Certificates for Private/Semi-Private Instruction as well as Playing Lessons with our Instructional Staff for the 2021 season are available at the Nehoiden Golf Academy Products Page in Uschedule. Gift Certificates bought through USchedule can be used for Private/Semi-Private Instruction as well as Playing Lessons only.